Tid Bits: According to researchers, 45% of American women are on a diet on any given day.


Maps
Golden West Weight Loss is located at 230 W. Ajo Way. We are between 6th and 12th Avenue, on the north side of Ajo Way, next to Hollinger Elementary School. A Google map of our location with a driving directions link is here (will open in a new window).
Below are two maps showing our office (the blue pointer).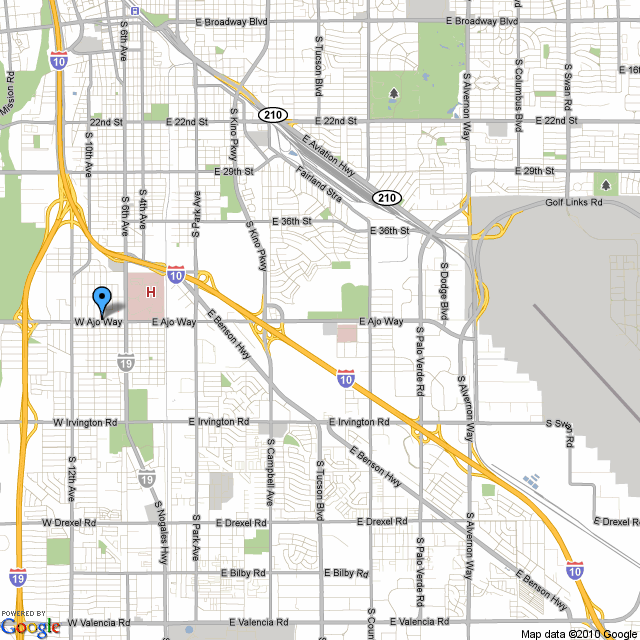 A wider view: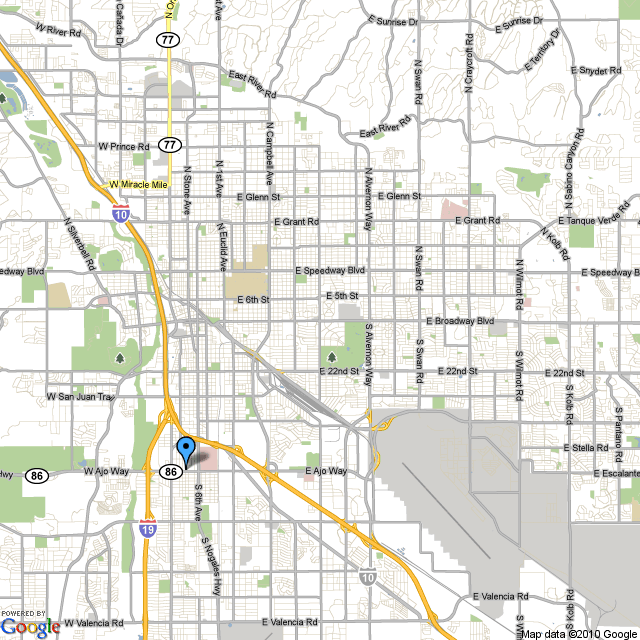 Your feedback and suggestions are always welcome: suggestions@TucsonMedical.com